TRESK is an annual festival of music and music publishing that brings together regional and various European independent labels, distributors and artists. With a wide range of events – the traditional Tresk music market, contests for music-related visual design, workshops and concerts – it puts the spotlight on the lively alternative music scene and provides a networking platform for musicians, visual artists, labels, distributors, organizers, the media and, last but not least, listeners and fans.
CONTACT: vasb@gerfx.fvis.ksert@ofni
Achive footage: Festival Tresk #9.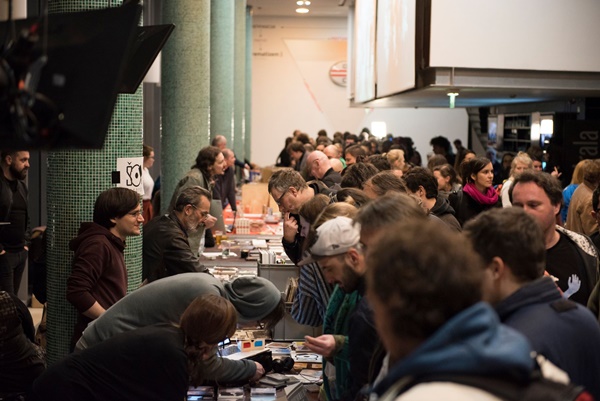 TEAM TRESK #10: 
Project team: Andrej Pervanje, Mirna Berberovič, Dušan Bulajič, Ines Midžan, Žiga Pucelj
Supporting team: Ana Kandare, Polona Torkar, Bojan Stefanović, Robert Mohorič, Jaša Bužinel, Nik Drozg
Head of the exhibition: Urška Preis
Workshops: Vinyl fabrika, Andrija Šulić - Šuljo
Promotion and marketing: Zala Simčič, Jelena Ličanin
Visual design: Zoran Pungerčar
Web support: Jurij Podgoršek